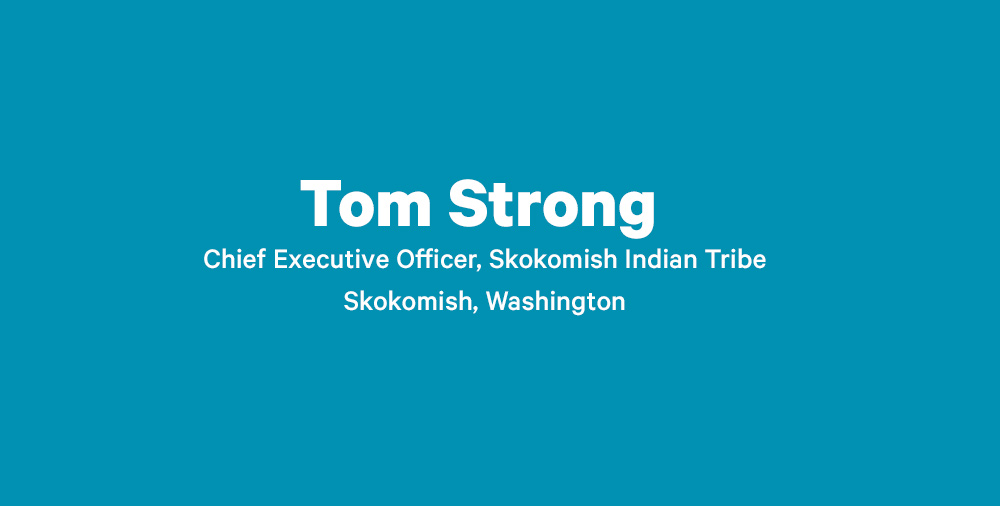 Tom Strong - Chief Executive Officer, Skokomish Indian Tribe, Skokomish Washington
"We're foresters in that we're stewards," says Tom Strong, Chief Executive Officer of the Skokomish Indian Tribe, which manages 2,000 acres of Washington forests for its 800 tribal members. "We're not cutting and planting, seeking to develop our lands into a commodity. Instead, we're doing it to restore the forest."
Over the past 100 years, the two dams on the North Fork Skokomish River have had a major impact on the entire ecosystem of Skokomish land. "We want to restore the entire Hood Canal watershed," Tom says. The forests are just one part.
Selling wood from Douglas fir trees the tribe selectively thinned will help fund this restoration. "We don't have an endless amount of money," Tom says. "But we would like to think we've got an endless amount of time."
Ben Hayes - Co-owner, Hyla Woods, Cherry Grove, Oregon
Ben Hayes is a sixth-generation forester who manages Hyla Woods, outside Cherry Grove, Oregon, with his father, Peter. He is also a sustainable-forestry consultant. At Hyla Woods, the Hayes experiment with selective thinning and patch cutting, instead of clear-cutting, to foster diversity of tree species, ages, and sizes.
"When you look 100 years out, having greater complexity in terms of species and the structure of the forest, you can increase the forest's resilience in the face of extreme weather and drought," he says.
"We're working toward a model of forestry that you could practice for the perpetual future," Ben says. "It's a model that lifts up both rural and urban communities and the ecosystems we rely on."
Richard and Ann Hanschu - Owners, Doneen, Forest Grove, Oregon
Ann Hanschu's father first bought land outside Forest Grove, Oregon, in 1956. Ann grew up trailing her father around the forest, learning from him. The Hanschus now have three children, four grandchildren, and five great-grandchildren.
Richard says, "We're planting trees that our grandchildren will see the profits from — not even our children. It's long-range thinking."
"A lot of the timber is older," Ann adds. "We're laddering it with trees of different age groups — some 30-40 years old, some 10-20 years old — so the land can continue to produce a sustainable amount of wood."
Herman Flamenco - Central Cascades Conservation Forester, The Nature Conservancy, Cle Elum, Washington
"We know historically that the stands we're working on were overstocked," says Herman Flamenco, Central Cascades conservation forester for the Nature Conservancy, of the 50,000 acres outside Cle Elum, Washington, the organization manages. Thinning the trees welcomes in light and biodiversity.
Some loggers in the region worry that this low-impact approach to forestry yields less lumber, and less profit, than clear-cutting. One local outfit took on this labor-intensive challenge, selectively harvesting Doug fir trees from steep slopes.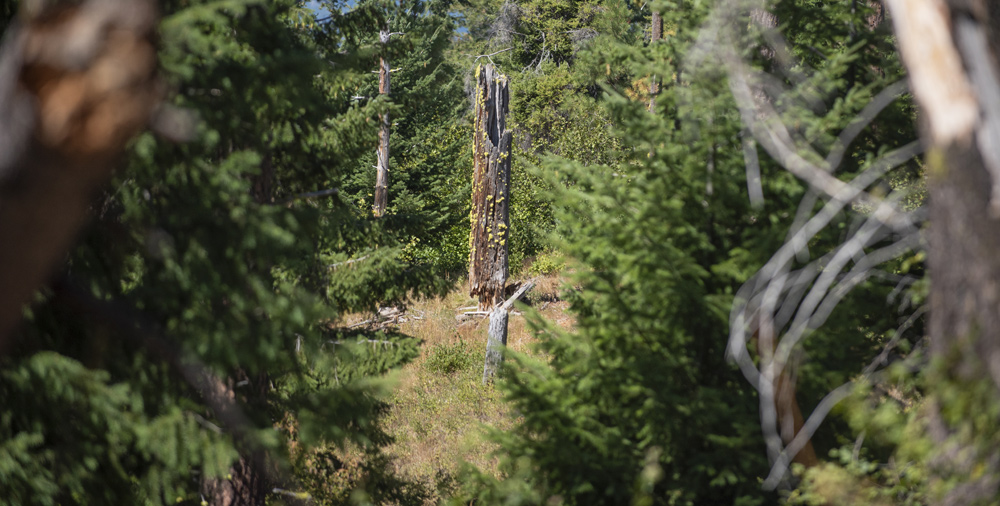 "Western Washington is wetter. In our dry climate, there's less moisture and increased fire risk," Herman says. "As we look at climate change, it's just going to get dryer. We want to make sure we can keep our forests around."