By: The Editors
If you've spent a couple of hours waiting in line for Portland's most popular buttermilk-battered chicken and sweet potato waffles, then we've got good news: Your favorite brunch spot has unveiled plans for an outpost at PDX. And better yet, you won't have to miss your flight to indulge.
As popular for its Southern flavors as its weekend crowds, Screen Door joins a roster of culinary stars setting up shop here over the next two years, as the newly expanded E and B concourses open in 2020 and 2021.
"It feels like we're joining this Main Street at the airport," says Nicole Mouton, who owns Screen Door with her husband, David. "As a traveler, I'm always impressed with how PDX is making a microcosm of Portland, pulling familiar concepts from around the city and putting them all in one place. It makes a big city feel more intimate, more like a community."
The seven new spots range from Pacific Northwest icons such as Tillamook to neighborhood specialty roaster Good Coffee. (Read on to see the full roundup of newcomers.) Together they add even more dining options to an airport that's already loved for its uniquely local food culture — something that few travelers realize is the result of a dedicated team working behind the scenes at the Port of Portland.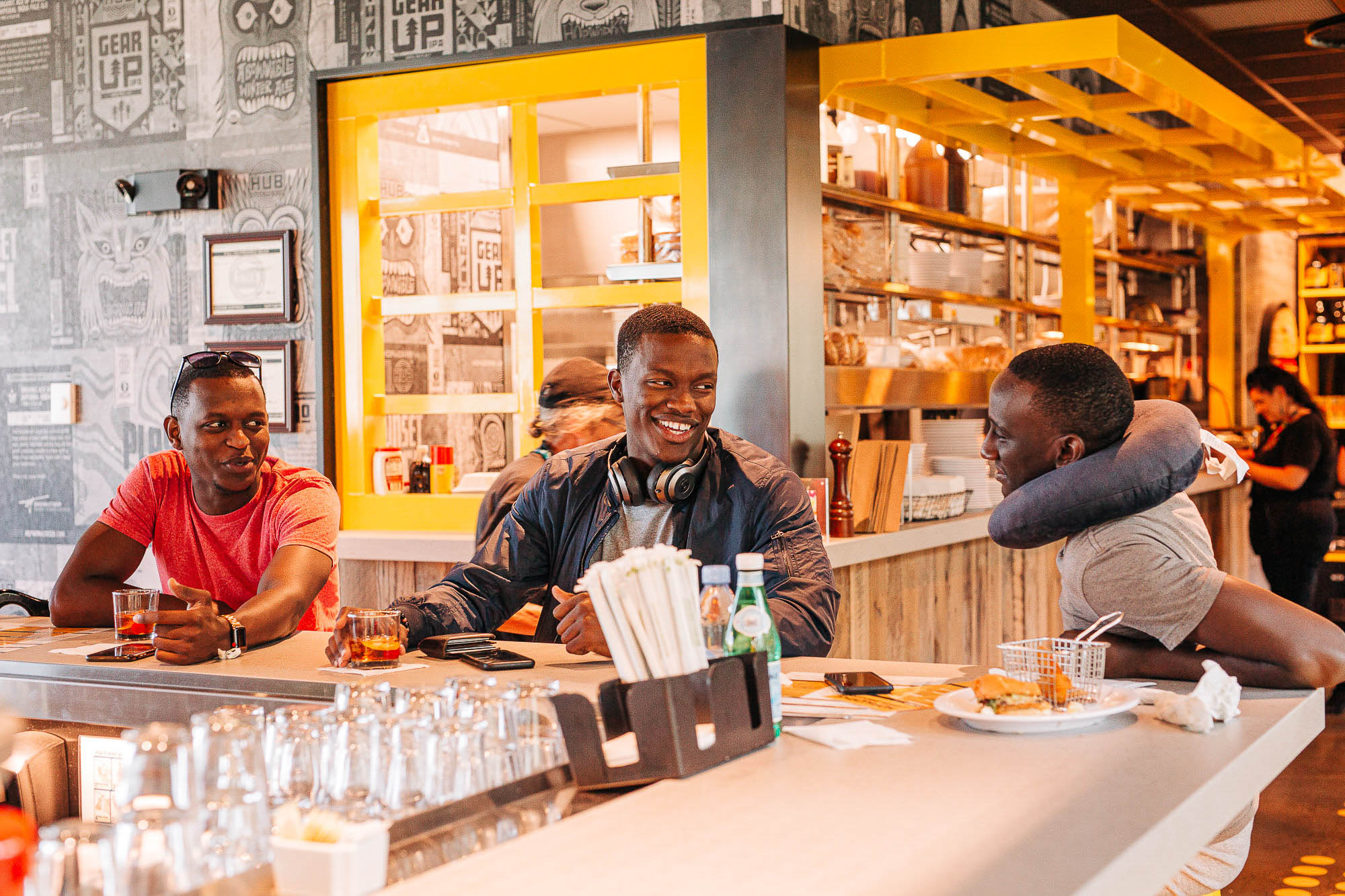 Why PDX Feels Like a Neighborhood
"Pretty much everything about how we approach our business is different from other airports," says Abby Carey, concessions development manager at PDX.
It's common for major U.S. airports to maintain only a handful of leases with what's known in the industry as a "master concessionaire," typically a multinational corporation that leases and manages retail space on an airport's behalf; this tends to lock out small and disadvantaged businesses. "The revenues to these huge corporations obviously don't stay in the community, and a level of brand culture and authenticity is noticeably lost when a master concessionaire controls the entire program," she adds.
Comparatively, the Portland International Airport maintains more than 60 leases, with a balanced mix of larger concessionaires and very small businesses. And by the time the new restaurants and shops open, 26% of the concessions at PDX will be certified women- and minority-owned.
This distinct approach keeps PDX's character feeling true to the region, which is one reason passengers spend more money here than they do at other airports across the country — nearly $14 on average, placing Portland in the top three airports for traveler sales.
"I'm very passionate about the culture of my hometown," Abby says. "I see my job as curator of all things Oregon and sharing that with people from across the country and around the world."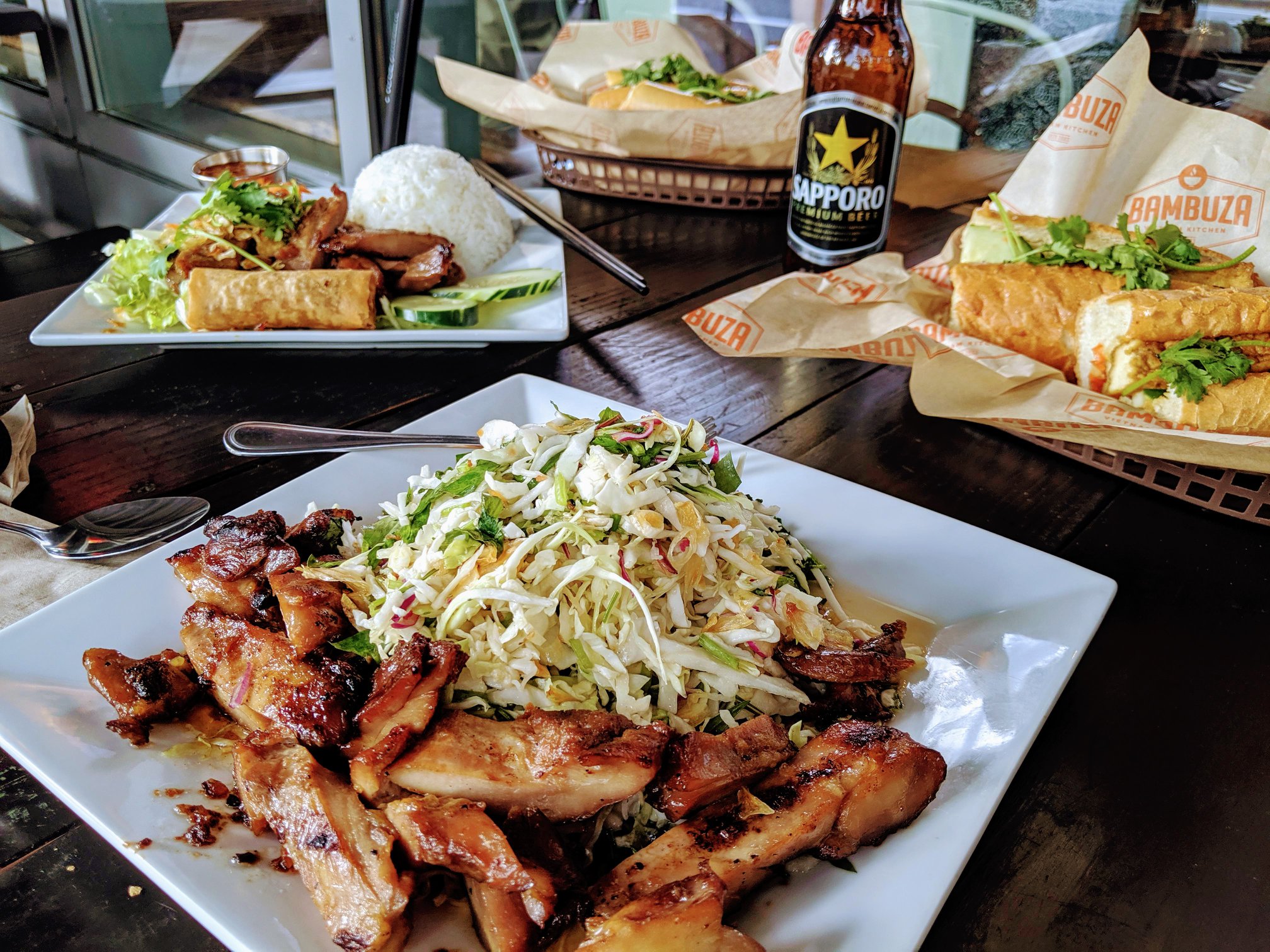 Serving Up Portland's Food Scene
How does a restaurant get lucky enough to land a coveted storefront at PDX? It can be a challenging task, though PDX continues to take steps to reduce barriers to entry. Abby and her colleagues chat with businesses of all sizes and backgrounds to build awareness before the formal request for proposals (RFP) gets underway. After submission, proposals are scored on a range of detailed points from plans for employee wellbeing to waste reduction.
"The Port does an amazing job of reaching out to the community to encourage involvement from small businesses like ours," says Katherine Lam, owner and president of Bambuza Vietnam Kitchen, which has a second PDX location slated for the expanded Concourse E. (You can enjoy Bambuza now at Concourse C.)
And the numbers from the latest RFP would seem to agree: The selection process for these new retail spaces was the most competitive in the airport's history, with more than 40 applications received. That means more neighborhood character is coming soon to PDX.
"What I love about the airport's food scene is that it reflects the Portland I see on the street every day," Katherine says. "You find brands here that Portlanders love, small-businesses, and women- and minority-owned businesses. It gives travelers a taste of the true Portland experience."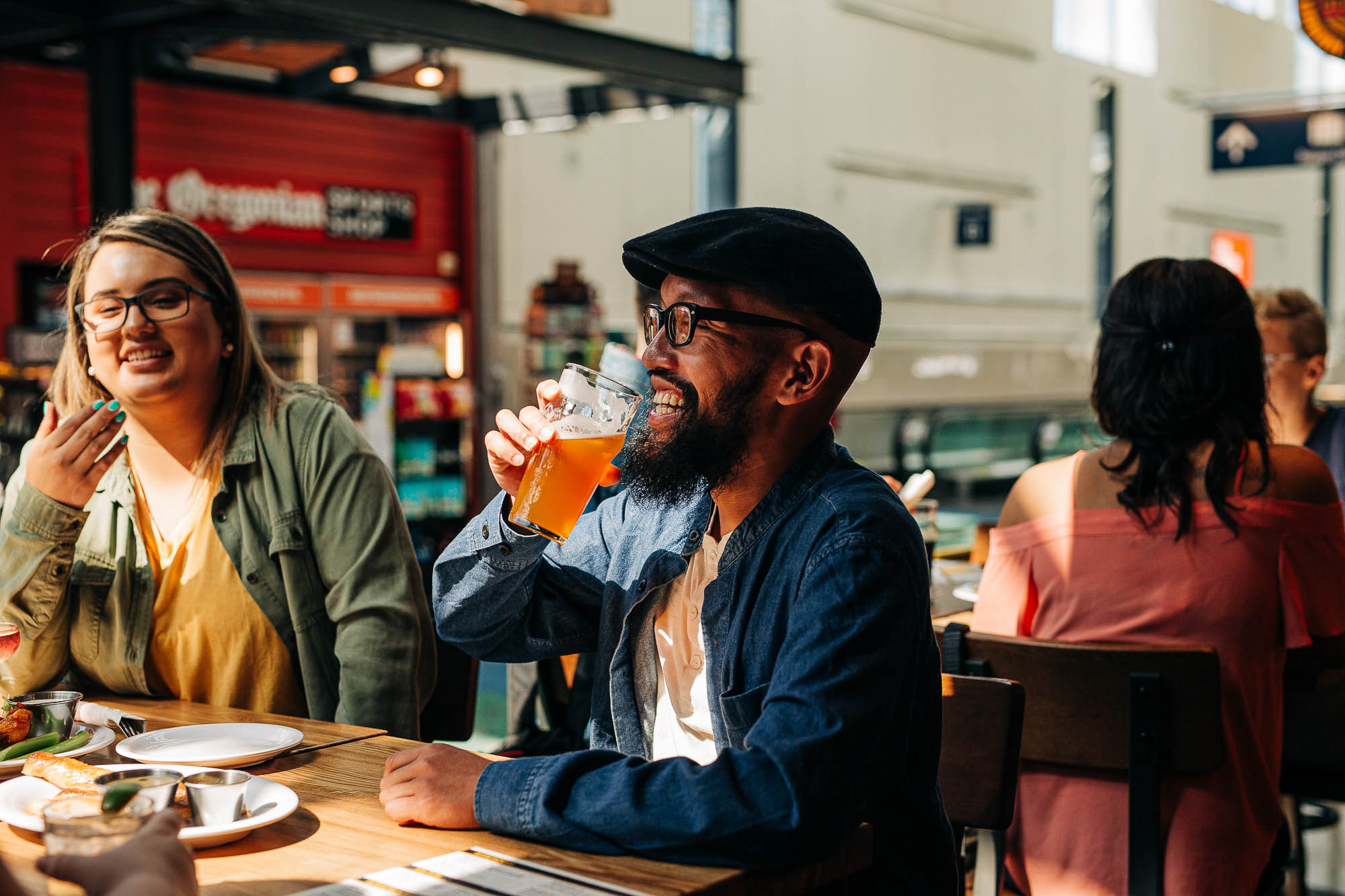 Your Dining Guide For the Future
Coming to Concourse E in summer 2020:
Bambuza Vietnam Kitchen — Get signature bánh mi, pho, rice bowls and more at this fast-casual spot, where 100% recyclable take-out packaging demonstrates eco-conscious values.
Evergreens — Get your greens on at this Pacific Northwest staple. Build your own bowls or order off a menu of salads that features produce from regional sources.
Jamba — OK, sometimes all we want is a cool, fruity smoothie. You can soon get your Jamba fix at PDX, too.
Juliett — Raise a glass to women in aviation at the latest concept from the Lighting Bar Collective, who are behind some of Portland's trendiest hangouts including The Sweet Hereafter and The Bye and Bye.
Tillamook — You don't have to go to the Oregon Coast to enjoy "dairy done right," the mantra at this iconic creamery. Cheesy burgers, an ice cream counter and more Tillamook goodness is coming to PDX.
Coming to Concourse B in spring 2021:
Good Coffee — Champion baristas helm this specialty roaster, which operates some of the most stylish cafes throughout the city. Expect Scandinavian-inspired minimalism and plenty of house plants.
Screen Door — The wife-and-husband team behind this Southern comfort-food restaurant is teaming up with the pros at HMSHost to bring their vision to life at PDX.