Behind the scenes
Peek behind the curtains to meet the cool and creative people defining the future of travel at PDX.
Weird Trivia From 1988, When Concourse A Was (Almost) Cool
How much do you know about 1988? We've got a pub quiz to test your knowledge of some very trivial stuff. Grab a beer — or maybe a New Coke, if you still have a can — and let's see how well you do.
First, we'll warm up your memory muscles with a quick PDX fact: '88 was the year that Portland said hello to Concourse A. And just like the decade of big hair and hair metal, some features of the concourse have aged better than others. Sure, we love the gate agents, who have a reputation for cracking jokes during their evening shifts. But when it comes to A's dim lighting and crowded spaces, we're OK with saying goodbye forever. (If you haven't heard the news, you can see the cool stuff in the works at PDX here.)
OK, get ready, players. Scroll on for a list of questions about the year Concourse A was (almost) cool. When you think you've figured them out, tap the questions to reveal the answers — no peeking!

8 Questions From '88
Seoul, South Korea hosted the 1988 Summer Olympics. Delta Air Lines made it possible for Pacific Northwesterners to join the 8,000-plus athletes at the games, with the launch of Delta Air Lines service from PDX to Seoul. And what sporty Portlander wouldn't want to be there? The 1988 Olympics were the first to feature ping pong, what Willamette Week has rightly called "Portland's ultimate cold-season sport."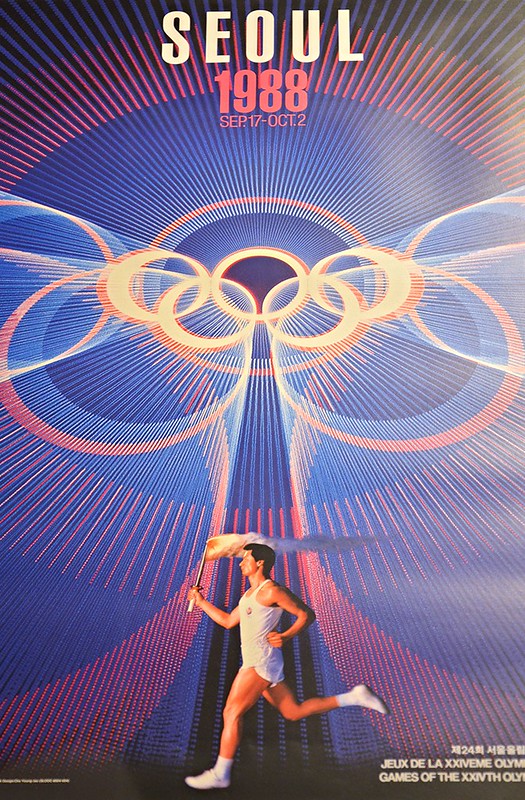 Photo Credit: Larry Koester
The Flowbee debuted in 1988 offering what the brand describes as "refreshing vacuum haircuts." ¯\_(ツ)_/¯ You may recall seeing this vacuum haircut attachment in cheesy late-night infomercials, which promoted the product to what we assume is its target audience of lazy dads and college students everywhere. It continues to torment full heads of hair to this day.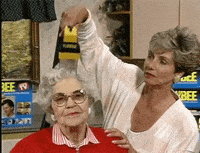 Steve Jobs infamously dropped out of Portland's Reed College in 1972, where he survived on turning in soda bottles for cash and eating free meals at a local Hare Krishna temple. Jobs, of course, went on to co-found Apple. But you may not remember NeXT, the lesser-known company he founded in the '80s. In 1988, Jobs debuted the first high-end NeXT Computer, with a staggering starting price of $6,500, equivalent to around $14,000 when adjusted for inflation.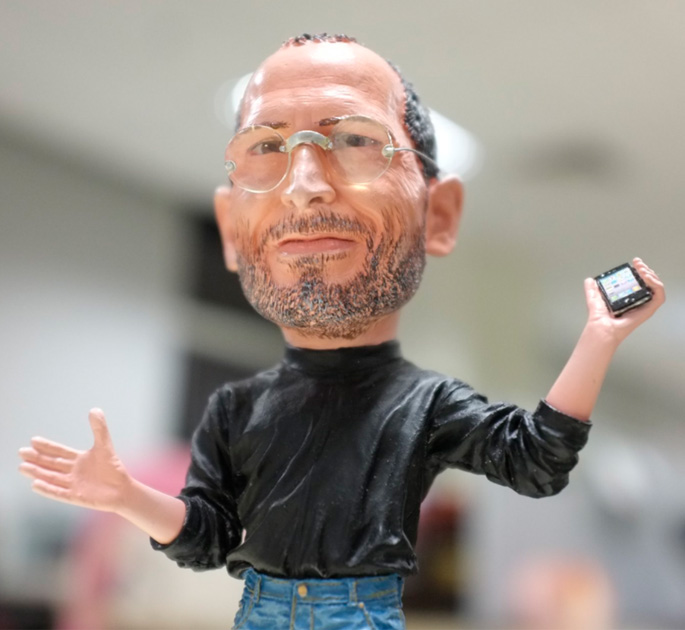 Photo credit: Sip Khoon Tan
"Just Do It." Dan Wieden, the co-founder of Portland-based advertising agency Wieden+Kennedy, says he came up with Nike's enduring tagline the night before a client presentation in 1988. More than three decades later, it stands out as one of the most successful branding campaigns of all time.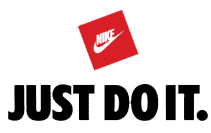 "The Land Before Time" brought a cast of cute dinosaurs to movie screens across the country when it debuted in November 1988 — becoming one of the 10 highest-grossing films of the year. Other blockbusters from 1988 include "Die Hard," "Rambo III," "Crocodile Dundee 2" and, of course, "Rain Man," which was the year's number-one movie and the nominee for eight Academy Awards.

ZooLights. The holiday season used to be a dark and quiet time at the Oregon Zoo. That changed in 1988 when volunteers helped build twinkly displays and staff the first-ever ZooLights event. Today ZooLights remains a favorite annual event featuring some 1.5 million lights and more cups of hot chocolate than we can count.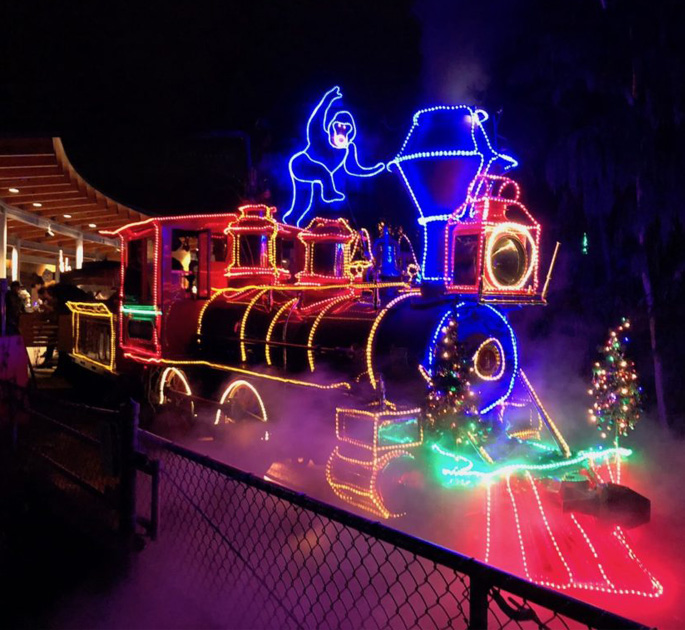 Photo credit: Ben Brooks
Oregon Brewers Festival. In the mid-1980s, Portland's craft beer scene was in its infancy. Art Larrance, the founder of Portland Brewing Company, had a clever idea: Why not throw a German-style tasting event to showcase some of the state's best craft suds? He teamed up with fewer than 20 other young-at-the-time companies—including stalwarts McMenamins and Widmer—and put on the first-ever Oregon Brewers Festival. Today it ranks among the largest and longest-running craft beer celebrations in the United States.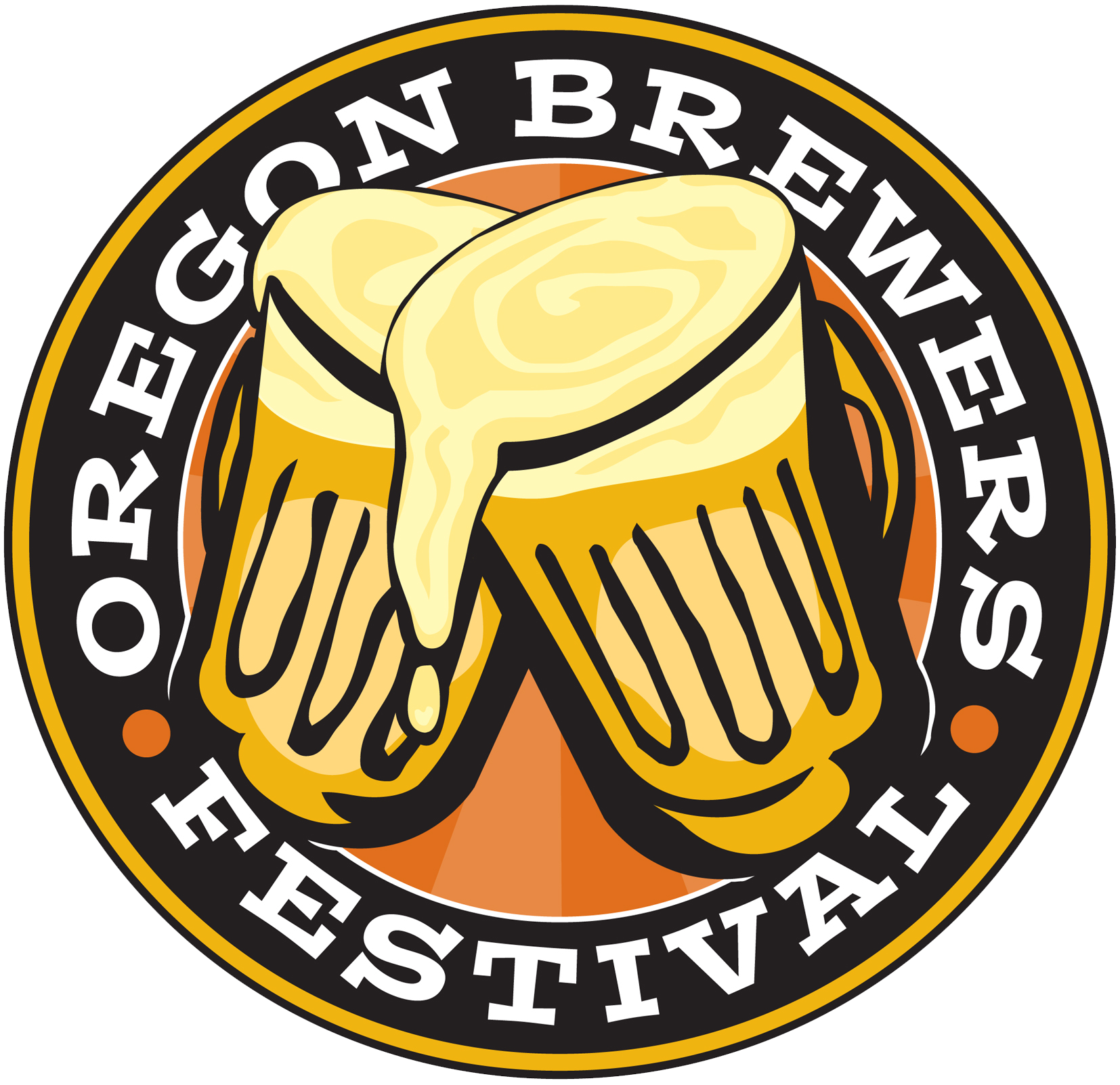 Koosh Balls. In 1988, engineer Scott Stillinger was granted a patent for a weird toy made of 2,000 rubber threads that he called a "Koosh ball." It prompted a lot of people to wonder, what is a Koosh ball? Parents, especially, found themselves asking that question during that year's holiday shopping season, when the rubbery, floppy, neon-colored toy emerged as a novelty gift sensation.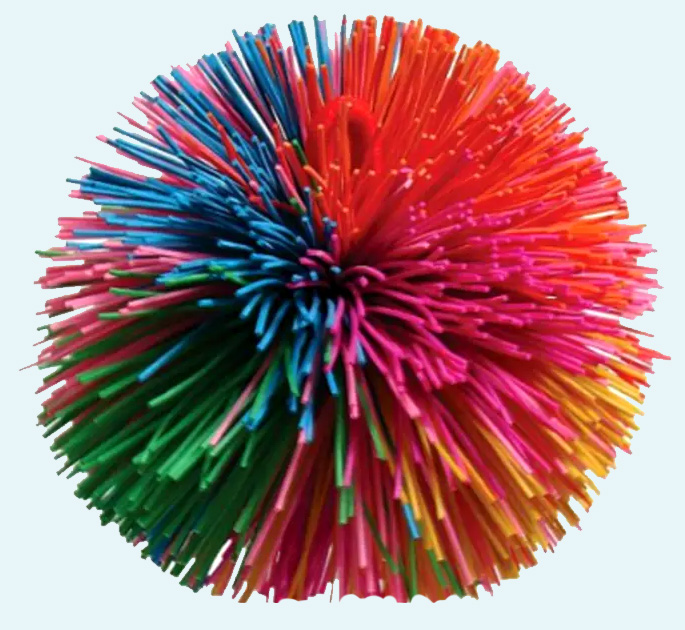 How'd You Do?
Tell us how you did and share your best (or worst) memory from Concourse A on social media using the hashtag #GoodbyeA.
If you scored 8/8, you get bragging rights for knowing the most fun but totally useless facts. Got anything less than that, I guess you're buying us the next round?
Published December 04, 2019