Not every city has an affinity for its airport. But Portland isn't just any city. And PDX isn't just any airport.
"You find brands here [at PDX] that Portlanders love, small-businesses, and women- and minority-owned businesses. It reflects the Portland I see on the street every day," says Katherine Lam, owner and president of Bambuza Vietnam Kitchen. "It gives travelers a taste of the true Portland experience."
We've got good news: More of that neighborhood flavor is landing at the Portland International airport when the freshly expanded Concourse E opens in June 2020.
If you've driven into PDX recently, you may have glimpsed the sleek building going up alongside Airport Way. That's the bright Concourse E extension. In addition to six new gates for Southwest Airlines, it welcomes a new Bambuza cafe and many more coming attractions.
Wondering what else is unfolding behind those glass walls? Check out this sneak peek of the cool things coming to the brighter, tastier and PDX-ier E gates this summer.
Arriving soon at PDX:
1. Epic Views of Mt. Hood's Snowcapped Peak
A sweeping wall of windows frames views of Oregon's biggest volcano. (See what's inspiring the new concourse design here.)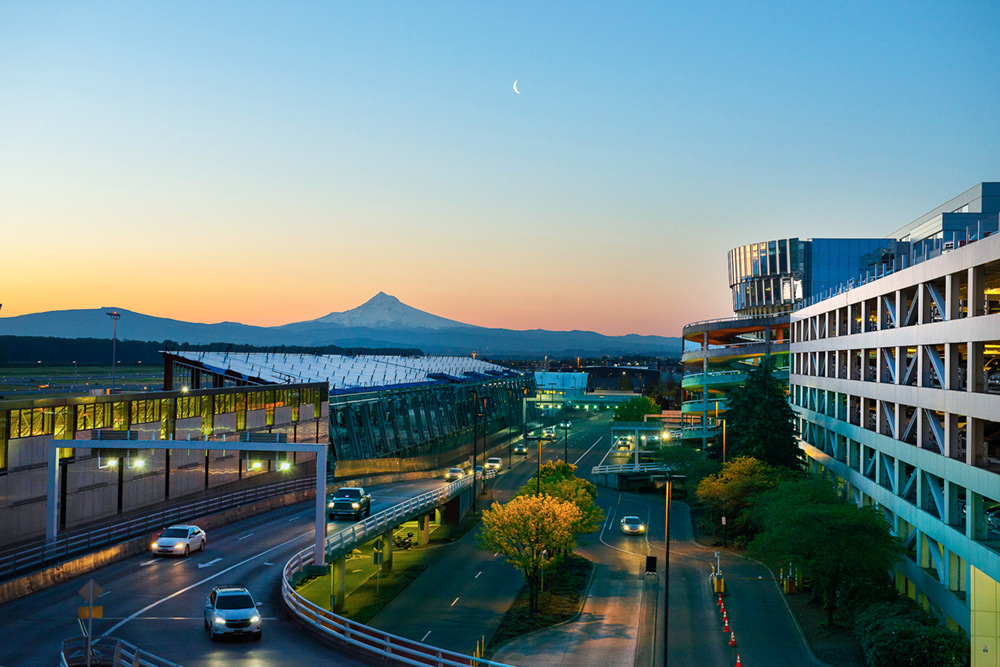 2. Oregon-Made Treats From Tillamook
Tillamook is bringing a slice of the Oregon Coast to PDX, where you can get a taste of your favorite cheese, ice cream and more "dairy done right." (See a full list of food hot spots coming to the airport here.)

(Photo Credit: Tillamook)
3. Immersive Art Displays by Jacob Hashimoto
The concourse doubles as a gallery for three-dimensional sculptures inspired by Portland's cityscape and the natural elements of the Pacific Northwest. (Check out our conversation with Jacob here.)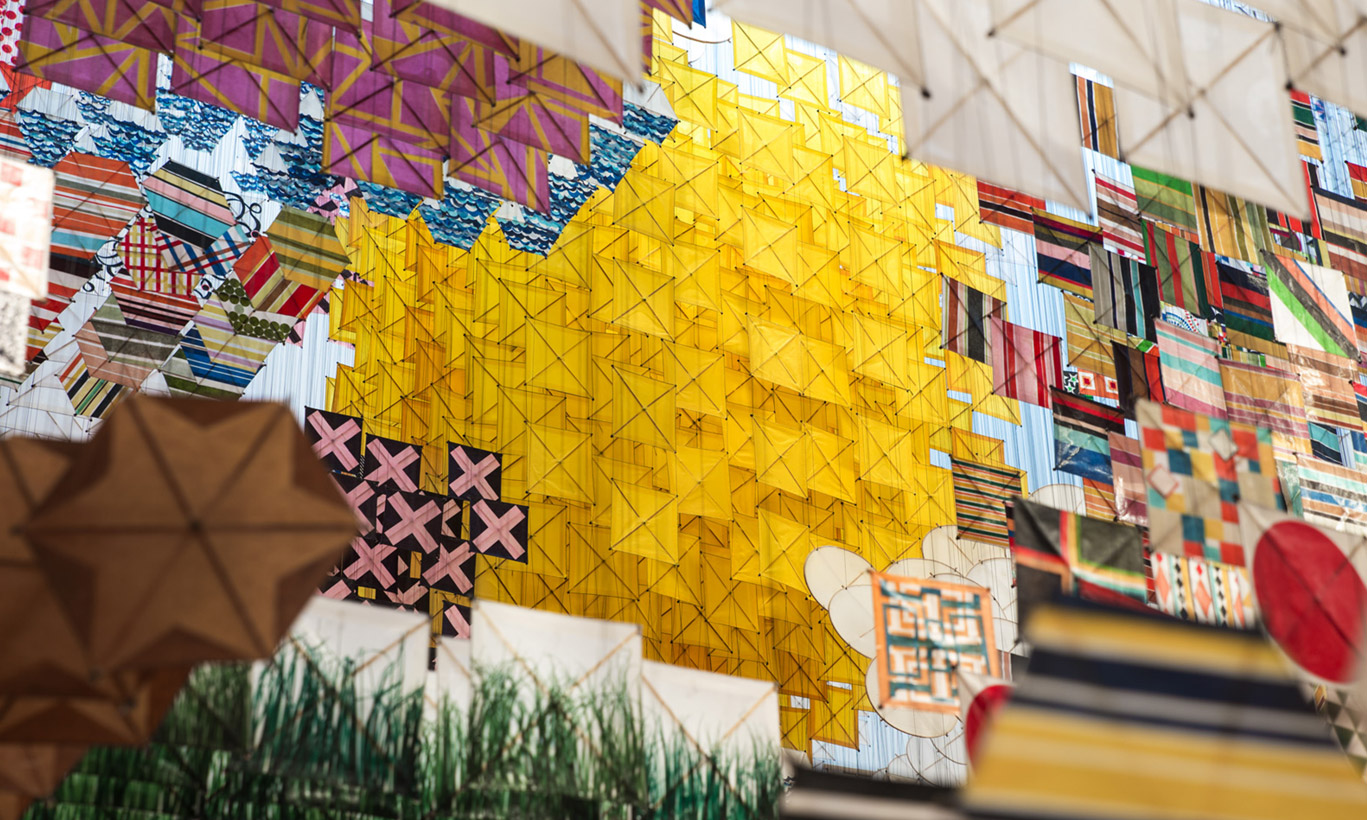 (Photo credit: Fredrick Nilsen)
4. An Emporium for Musicians and Makers
Tender Loving Empire opens a new marketplace stocked with handmade goods and vinyl LPs.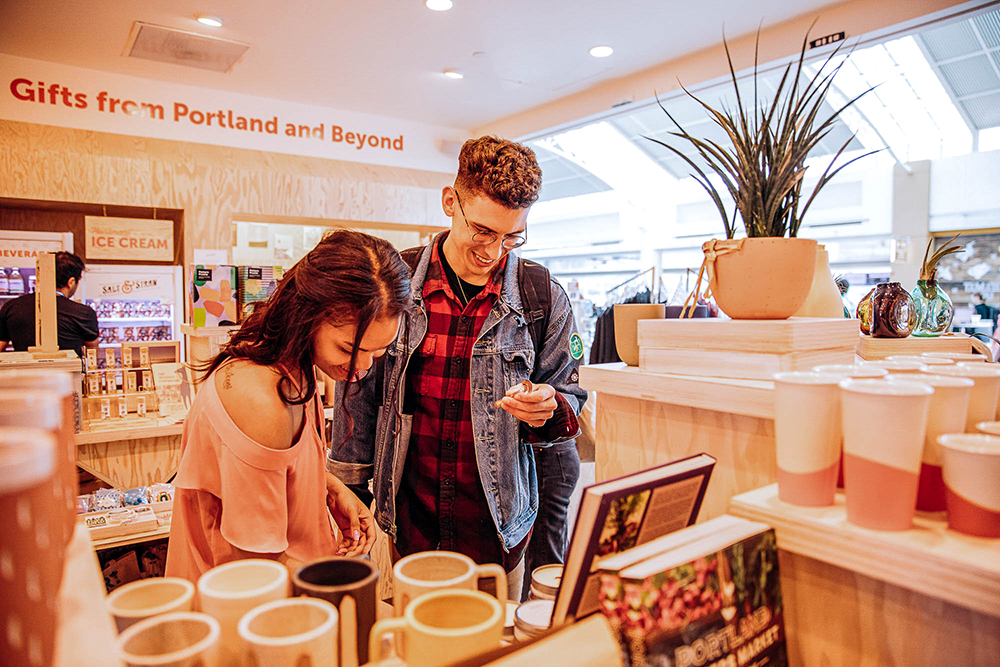 5. A Lounge Celebrating Women in Aviation
Sip craft cocktails at Juliett, a landmark lounge from the Lightning Bar Collective — the team behind some of your favorite watering holes like Sweet Hereafter and the Bye and Bye.

(Photo credit: Sweet Hereafter)
6. A Feast Fresh From Bambuza's Kitchen
Chow down on bánh mi, pho and more at the latest outpost from this Portland cafe, which sources local ingredients and uses 100% recyclable take-out packaging.

7. Extra Comfy Seats With Plenty of Plugs
We're bringing you more cozy spots to relax and recharge — literally — before your next flight.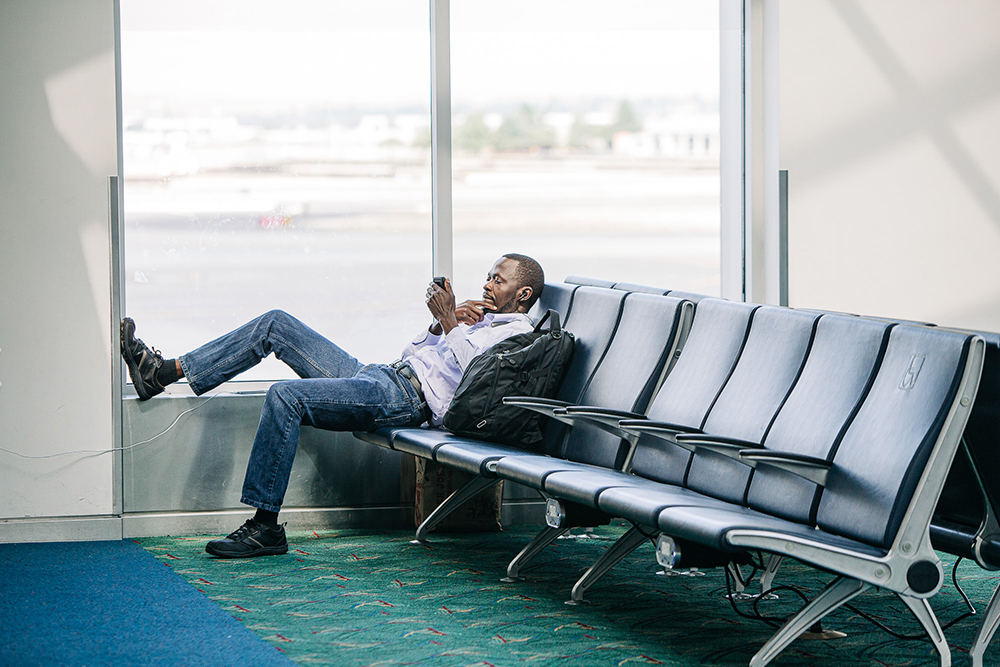 8. Jamba!
Now you can get your Jamba smoothies, bowls, juices, shots and more at PDX. And c'mon, sometimes all you need is a cool Caribbean Passion.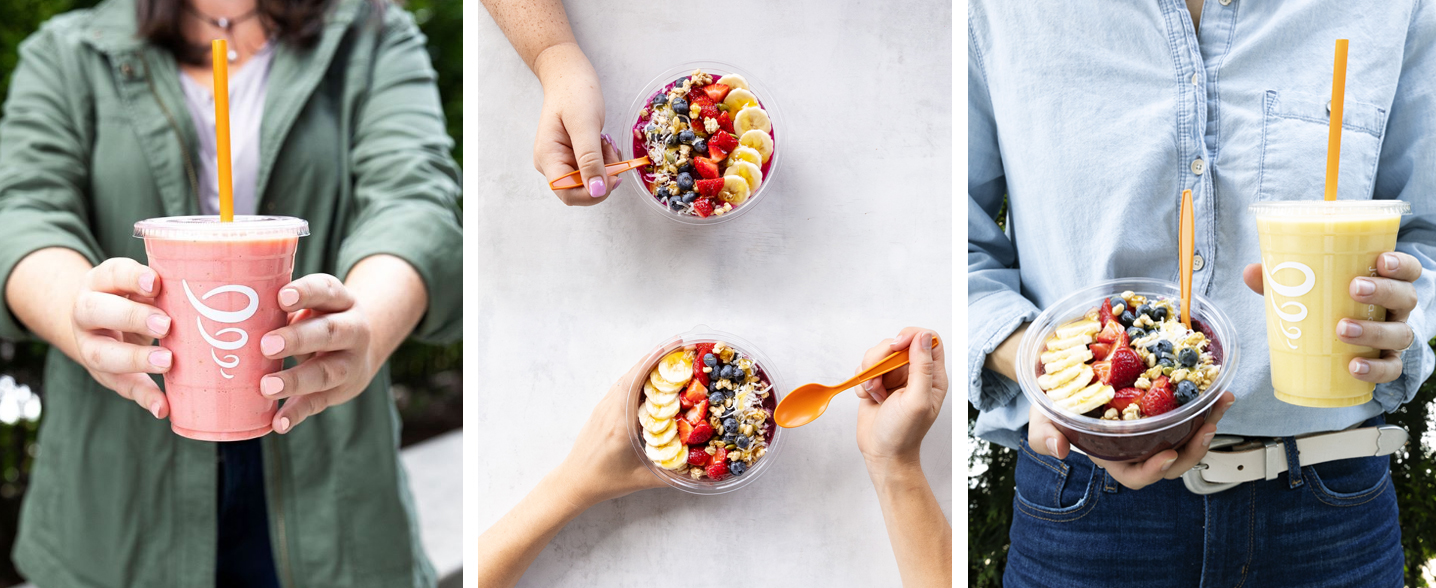 Photo credit: Jamba